So you are planning to dive on Koh Tao?
I had a real bad experience when I was starting out and it nearly stopped me diving.
DO NOT MAKE THE SAME MISTAKE I DID!
Download my FREE E-BOOK on the 7 Questions you must ask a dive centre before diving.
YOU WANNA STAY SAFE RIGHT?
If they CAN'T OR WON'T answer any of these questions run a mile.
You've got 83 dive school to choose from, so make an informed choice and above all…
STAY SAFE!
WHO'S BEHIND THE E-BOOK?
Bryan's my name and I've been diving for 19 years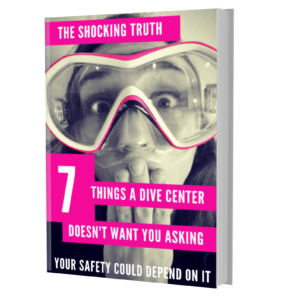 Don't forget to check your junk folder