LBD is a multi language diving school that caters to all of your needs underwater and above land.
The staff is extremely professional and knowledgeable, it's all about having fun whilst always operating in a safe and considerate manner.
LBD – La Bombona Diving offers fun dives for the divers and the following courses; Refresher, Try Dives, Open Water, Advanced, Rescue and First Aid, Specialties, Divemaster and Instructor.
As a professional school we provide a full equipment on each dive you undertake. We know the importance of having a gear clean and in good quality.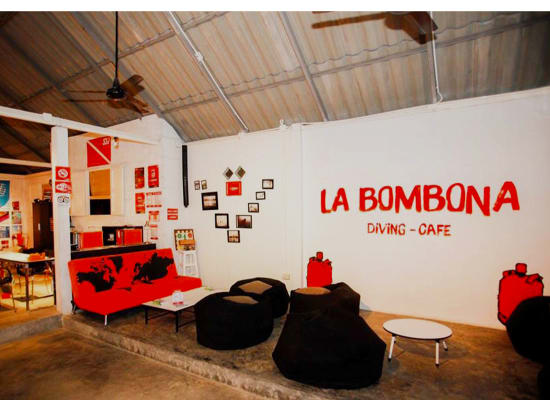 The Founder
We look forward to sharing what we know and learn together!
They say we want what we can't have but: why can you not have what you want ? After years working in the media world in Madrid, she found her true calling: diving, and decided to do what she wanted most, leaving the big city to live surrounded by the sea and enjoy its wonders every day.
The chosen place, a paradise in the Gulf of Thailand, the island of Koh Tao , where she realised her dream: to share the incredible experience of diving with anyone who wants to visit us at La Bombona Diving- Cafe.
Truly disconnect, the feeling of weightlessness, overcoming challenges, knowing of a new world … all surrounded by amazing people who share your passion. Yes, you can have what you want !
Our Boat
Our diving boat was built in 2009 and is adapted with all the facilities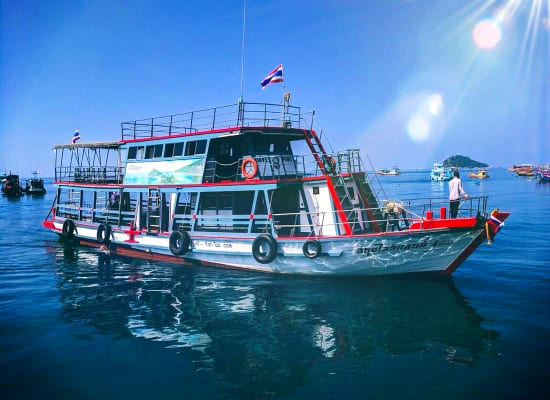 Three decks
Compressor equipment
Area for washing the equipment
First aid room, specific diving kit and radio for your security
Full diving equipment and snorkel aboard
Two WC and two fresh water showers
Lounge with coffee, tea, water and fresh fruits, which will be served in between dives
Kitchen for making the breakfast when early diving
And we haven't told you about the sundeck, right? A grassed out deck, perfect for the ones who loves the sun in between dives!